Our Staff at Sierra Animal Hospital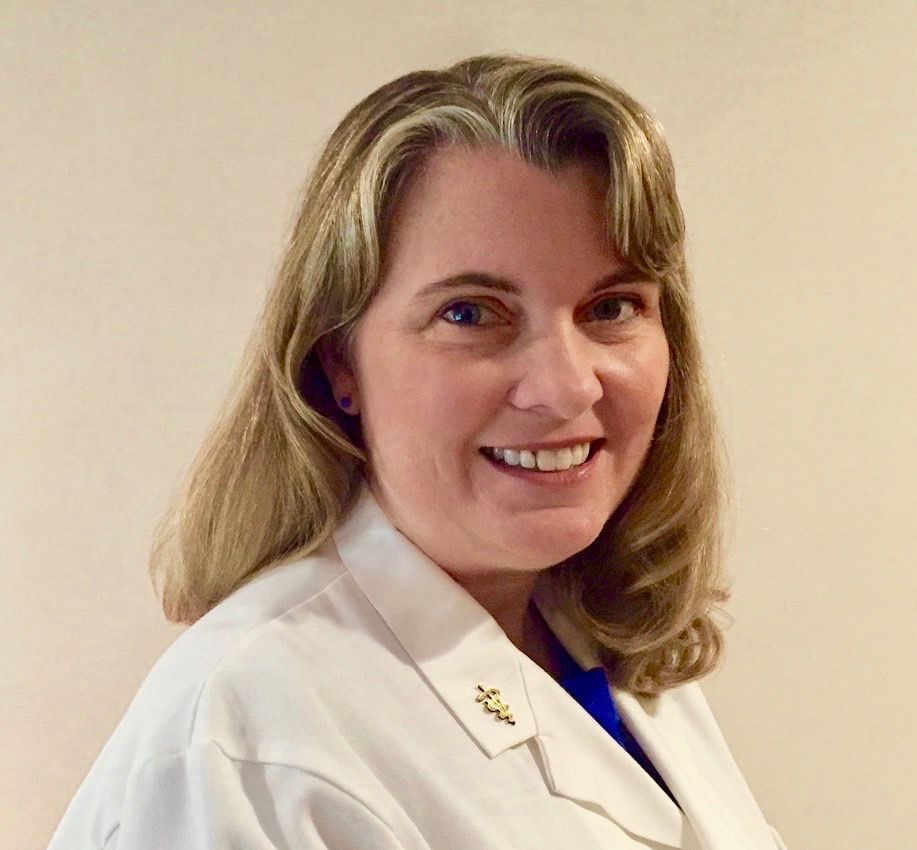 Candace Rapp, DVM
Veterinarian
After spending 17 years as a Registered Veterinary Technician and later the Practice Manager for a small animal practice here in Placerville, Dr. Rapp returned to school to continue her career. After completing her undergraduate degree at UC Davis, she attended Western University of Health Sciences' College of Veterinary Medicine. She has a special interest in canine sports medicine, service animals, and the human-animal bond. She was an associate veterinarian for Dr. Johnson in 2017 and is now the very proud owner of Sierra Animal Hospital. She is deeply rooted in the community and enjoys teaching both through the ROP program and 4H. When disaster strikes, you will find her working as a member of the California Veterinary Medical Reserve Corps. Dr. Rapp looks forward to continuing the legacy of Sierra Animal Hospital.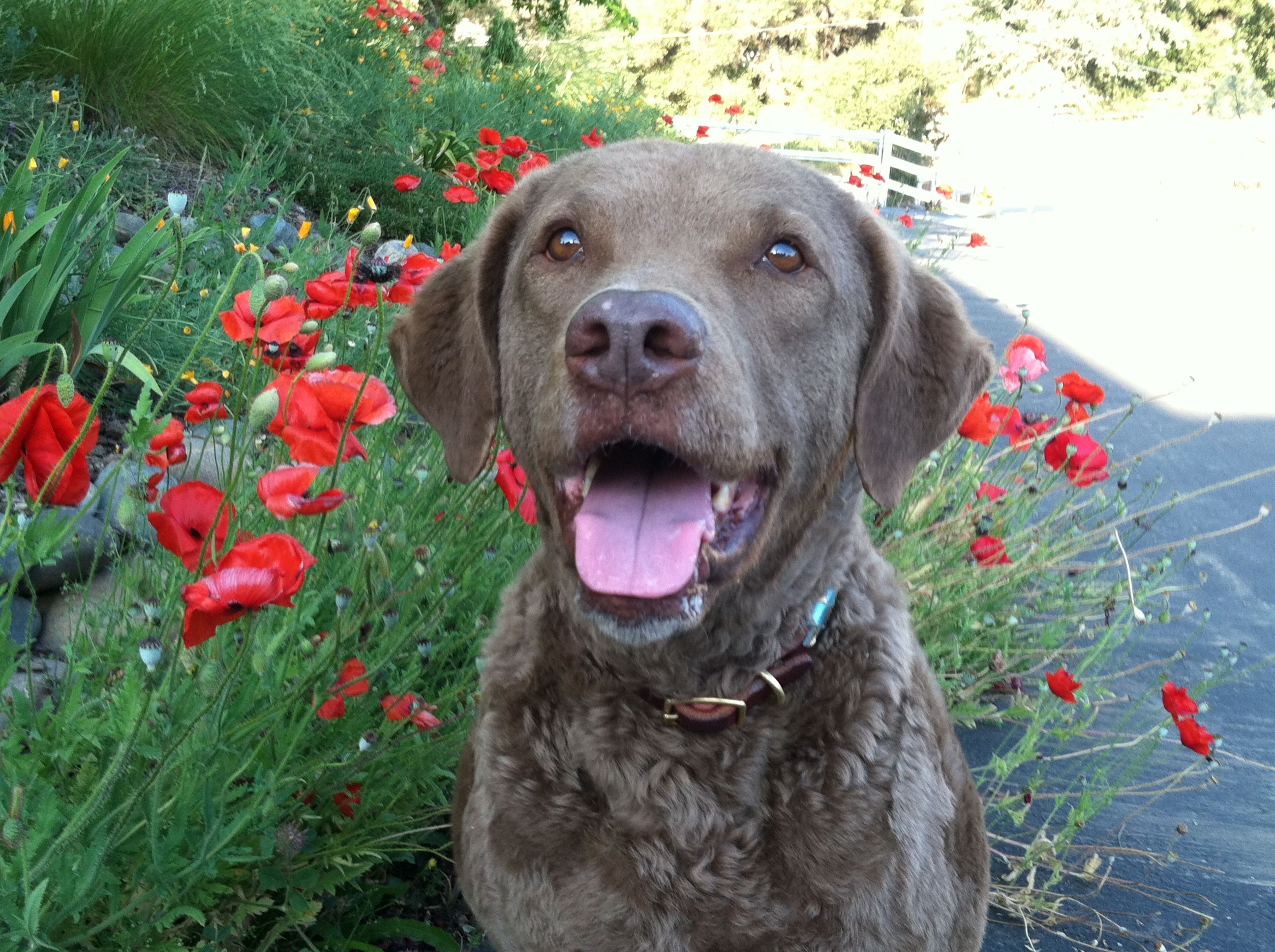 Stacey Stephens, DVM
Veterinarian
Dr. Stacey Stephens brings more than 25 years of veterinary medicine experience to Sierra Animal Hospital. A native of northeast Ohio, Dr. Stephens earned a Bachelor of Science degree in Biology from Youngstown State University and received her Doctorate of Veterinary Medicine from Iowa State University. After practicing small animal and exotic medicine at clinics in Orange Park, Florida and in San Diego County, Stacey and her husband moved to the Placerville area in 2000. Dr. Stephens has been an Associate Veterinarian at Sierra Animal Hospital since 2002. In her spare time, Dr. Stephens enjoys dog agility training, hiking and other outdoor activities.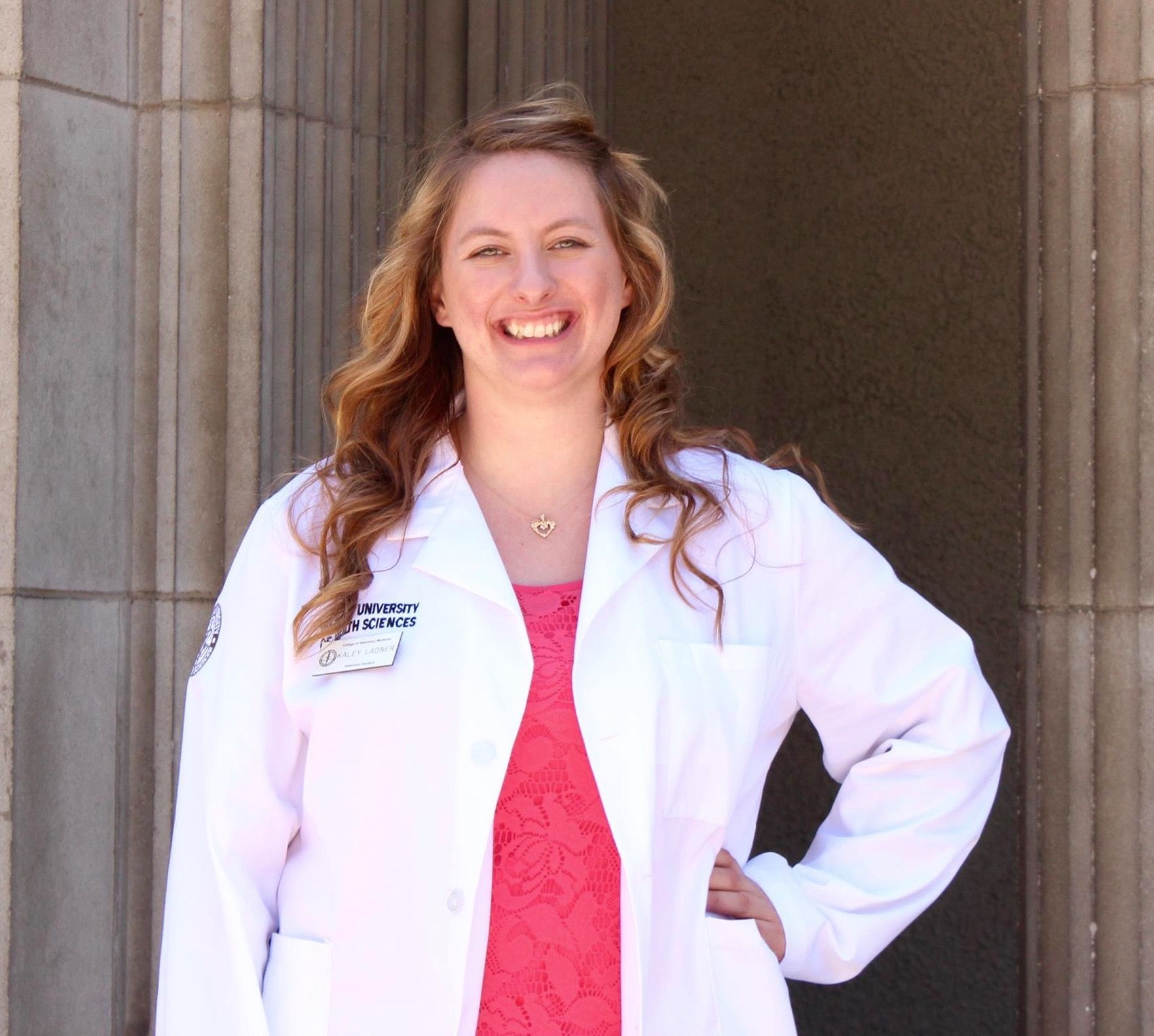 Kaley Ladner, DVM
Veterinarian
​​​​​​​Dr. Ladner grew up right here in Placerville. She completed a Bachelor of Science degree in Biological Sciences with an emphasis in molecular and cellular biology and a double minor in nutrition and animal science from UC Davis. While attending UC Davis, Dr. Ladner was a resident of the Swine Teaching and Resource Center. She was also a member of the UC Davis Collegiate Livestock Judging Team and the Young Cattlemen's Association. After her undergraduate work, she attended Western University of Health Sciences' College of Veterinary Medicine focusing on large and small animal medicine. Dr. Ladner has extensive experience with 4H and FFA serving as an active member and an advisor. Today she helps educate the youth of our county regarding animal health and husbandry. Dr. Ladner is looking forward to incorporating large and small animals into Sierra Animal Hospital to better serve our community. Dr. Ladner enjoys spending time with her large family, traveling, reading and crafting.
Sara, RVT & Practice Manager
Sara earned her Veterinary Technician Associate's Degree and License from Palo Alto College in San Antonio Texas in 2009. She worked as a non licensed technician for almost 10 years before obtaining her degree. At which point she found passion in specialty medicine, primary focus being Oncology and Ophthalmology for another 10 years; before making her move to management. She grew up riding horses and competed in Three-Day Eventing for several years. She is an advocate for bully breeds and our aging pets. She is also quite smitten with her kitten, Jimothy.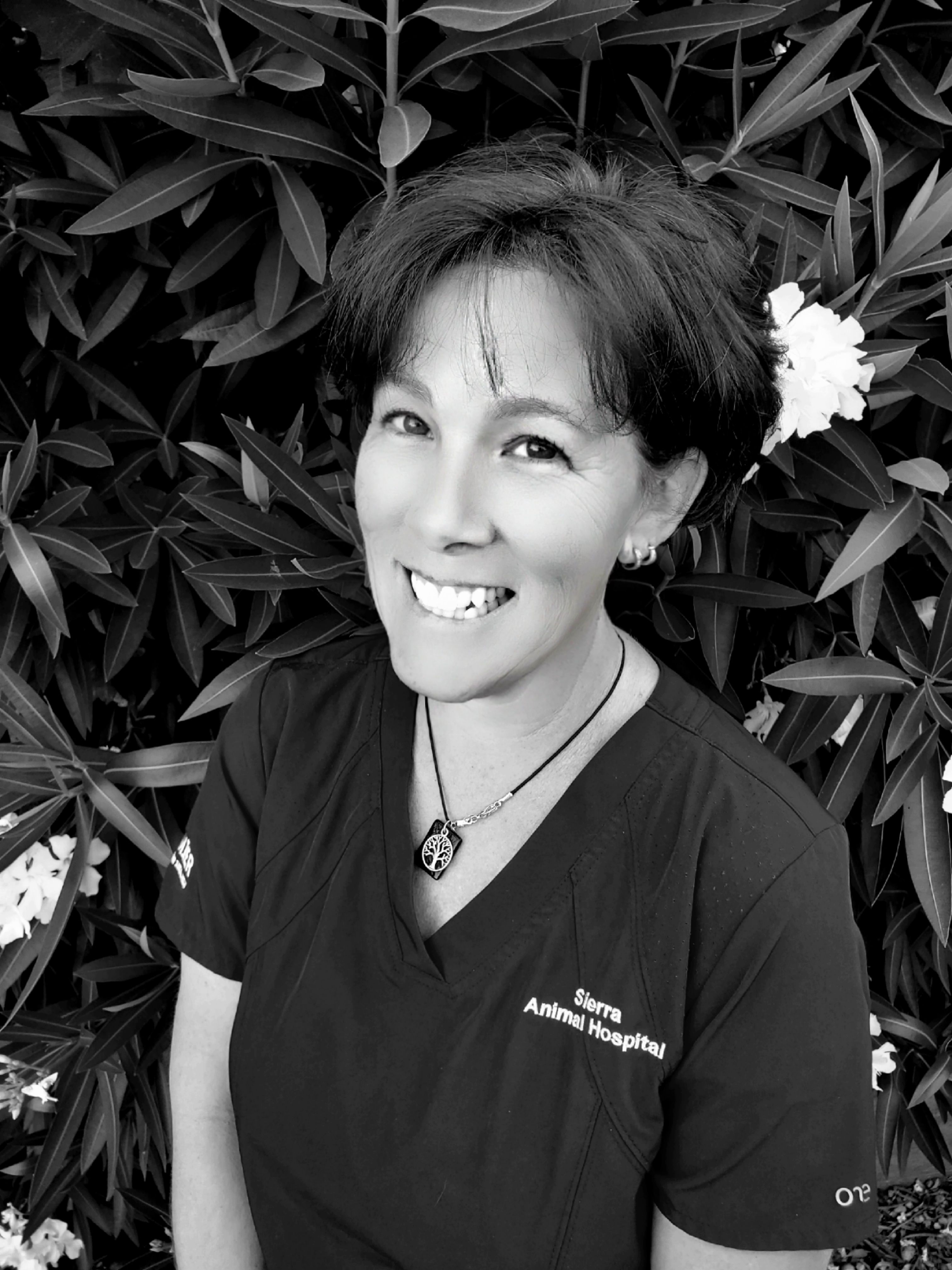 Helene, RVT
Veterinary Technician
Helene graduated from Consumnes River College in 1989 and received her Registered Veterinary Technicians License later that year. Helene is happily married with two amazing kids. When not working she likes to go camping and enjoys maintaining her garden. The recent adoption of her Pudel Pointer, Abby, keeps her busy. Helene previously worked for Sierra Animal Hospital from 1989 to 1995 and came back to join us in 2016.
Jessica, RVT
Veterinary Technician
Jessica earned her Veterinary Technician Associates Degree and License from Carrington College in 2014. After completing her externship here at Sierra Animal Hospital she was offered a job as a technician. She also worked at Marqueen Pet Emergency & Specialty. Emergency medicine is a passion of hers. She loves to go hiking with her family and exploring the outdoors.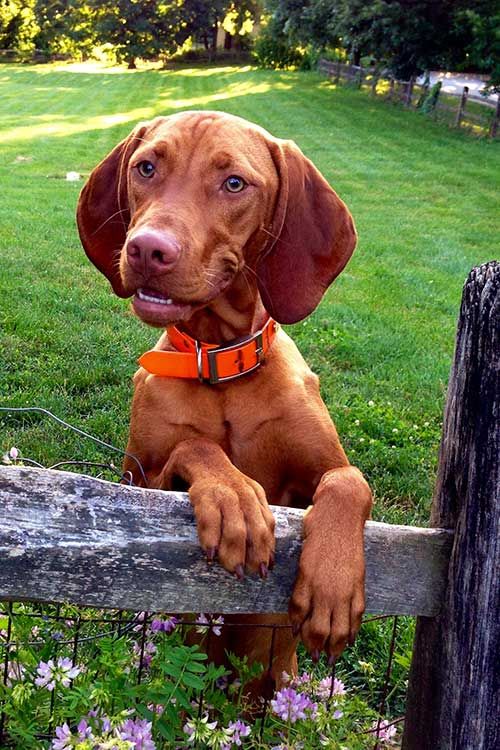 Cathy, RVT
Veterinary Technician
Cathy has been at Sierra Animal Hospital for over 25 years! She recently welcomed a new puppy into her home, Pi, the Vizsla.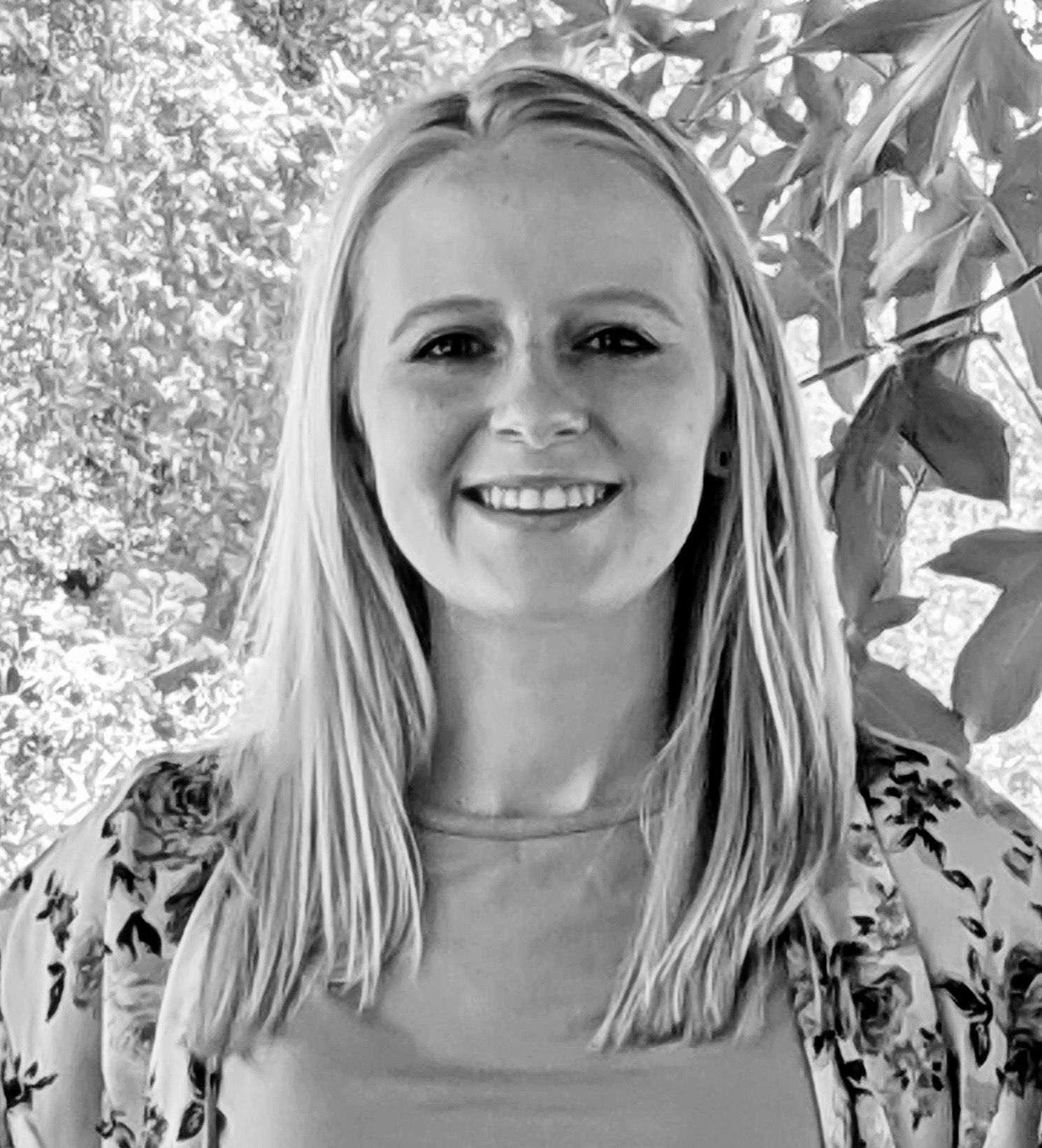 Lily
Certified Veterinary Assistant
Lily started working here at Sierra Animal Hospital after completing her ROP externship in 2018. She plans to continue her education to earn her Registered Veterinary Technician Degree and License. She lives with her two cats, Groot and Potato. She spends her free time rock crawling, fixing cars and spending her time with her pets.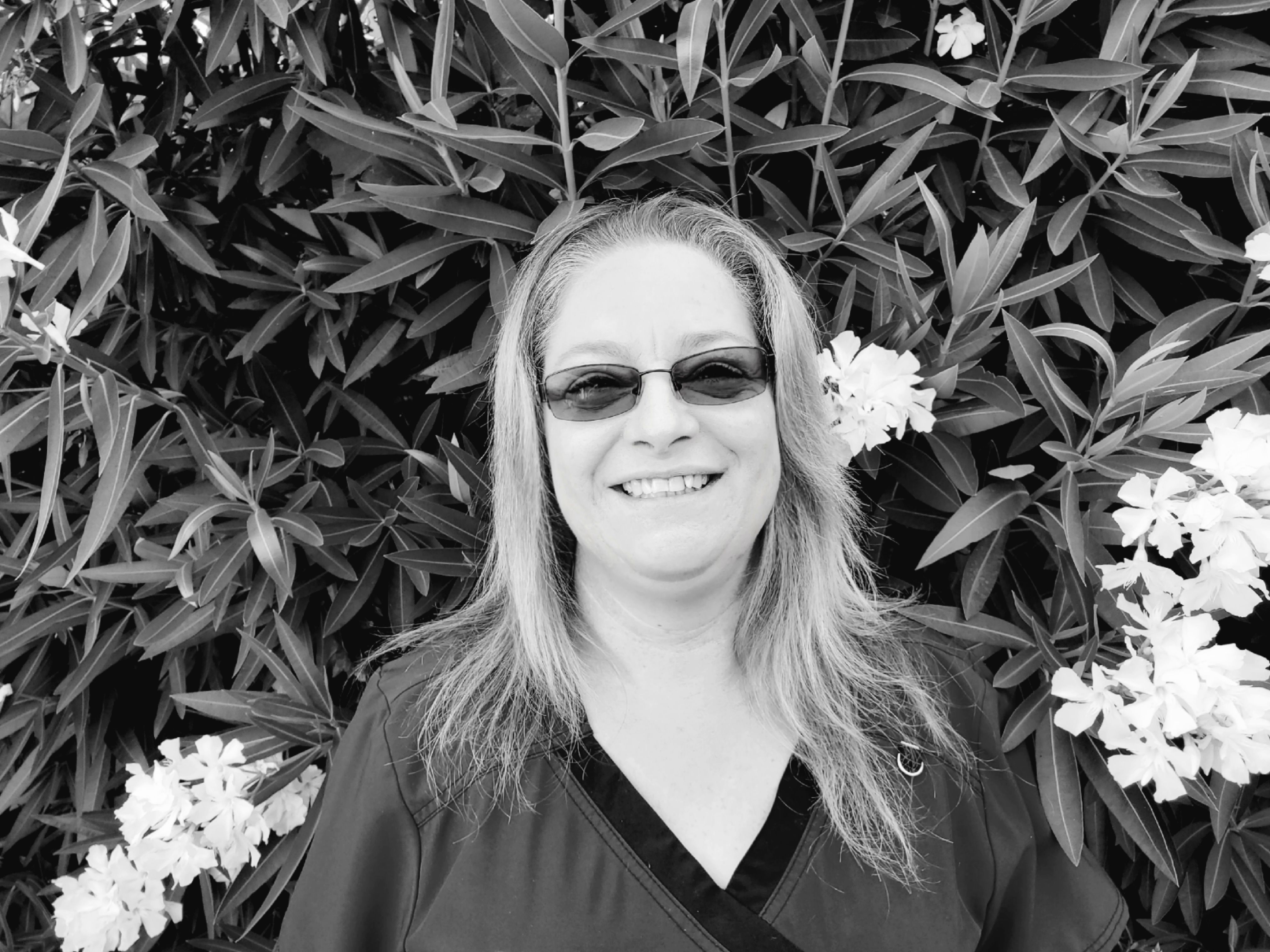 Kelly
Veterinary Assistant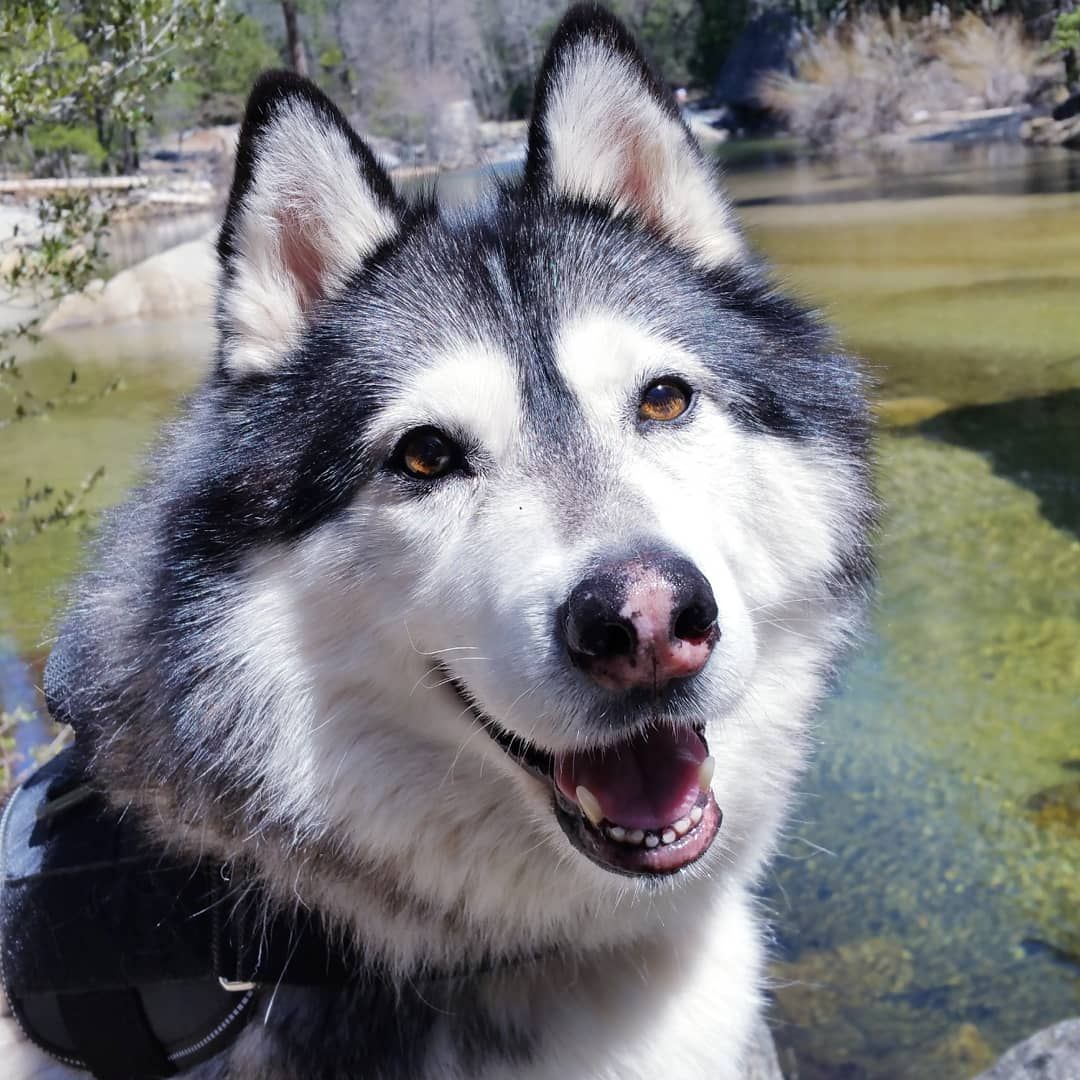 Leah started at Sierra Animal Hospital in 2016. She recently graduated with multiple associates degrees. Future career goals include becoming an x-ray technician. Likes spending her time outdoors, floating in a kayak on a lake.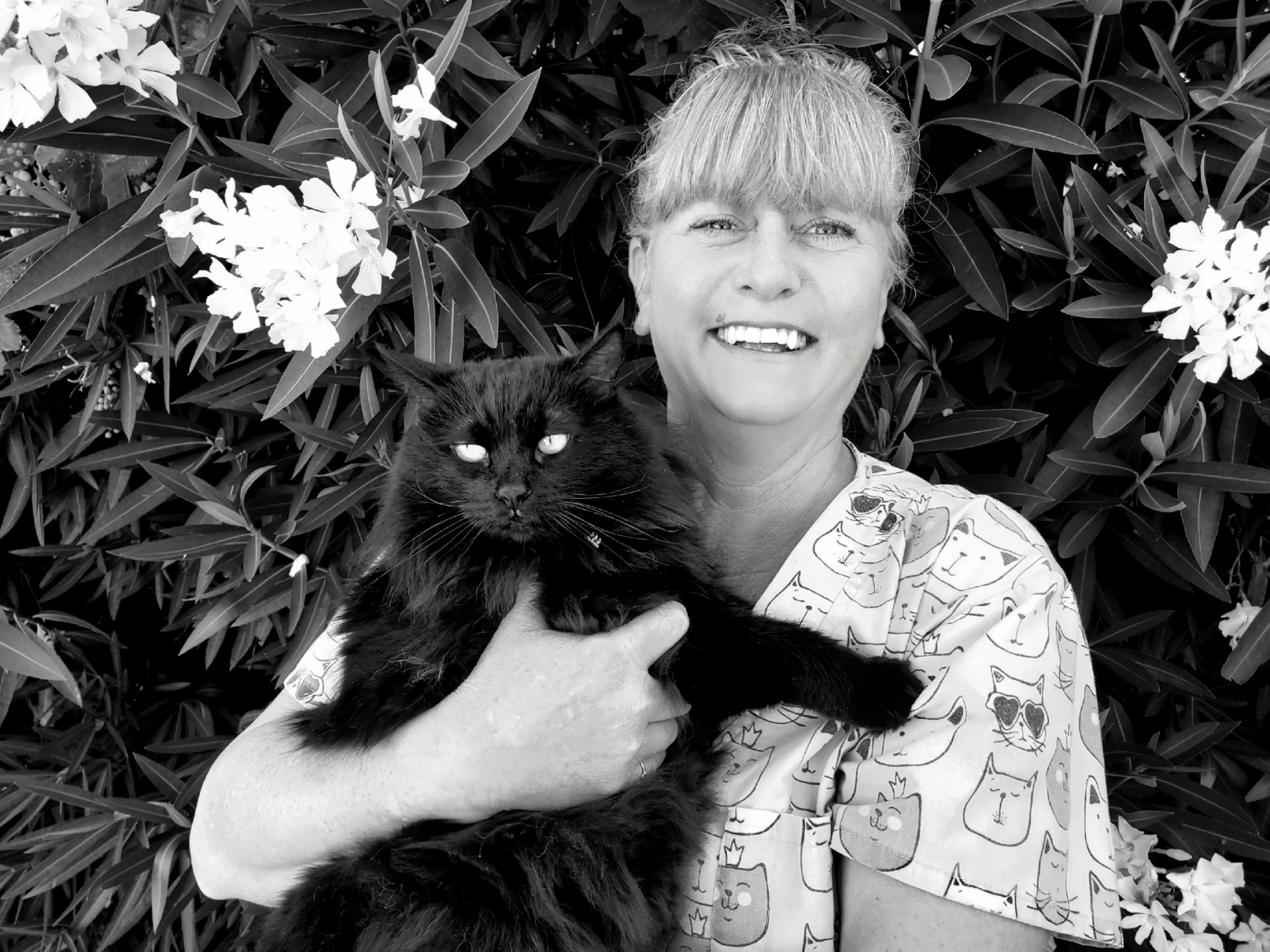 Dena moved from the Bay Area in 2001 to join Sierra Animal Hospital. She started her career in veterinary medicine in high school after taking ROP Medical Occupations/Veterinary Medicine. She lives with her family, 2 cats (Shelby Lynn and Lewis), 2 Rat Terriers (Stewart and Megan), and several chickens and a goat. In her off time Dena enjoys gardening and camping.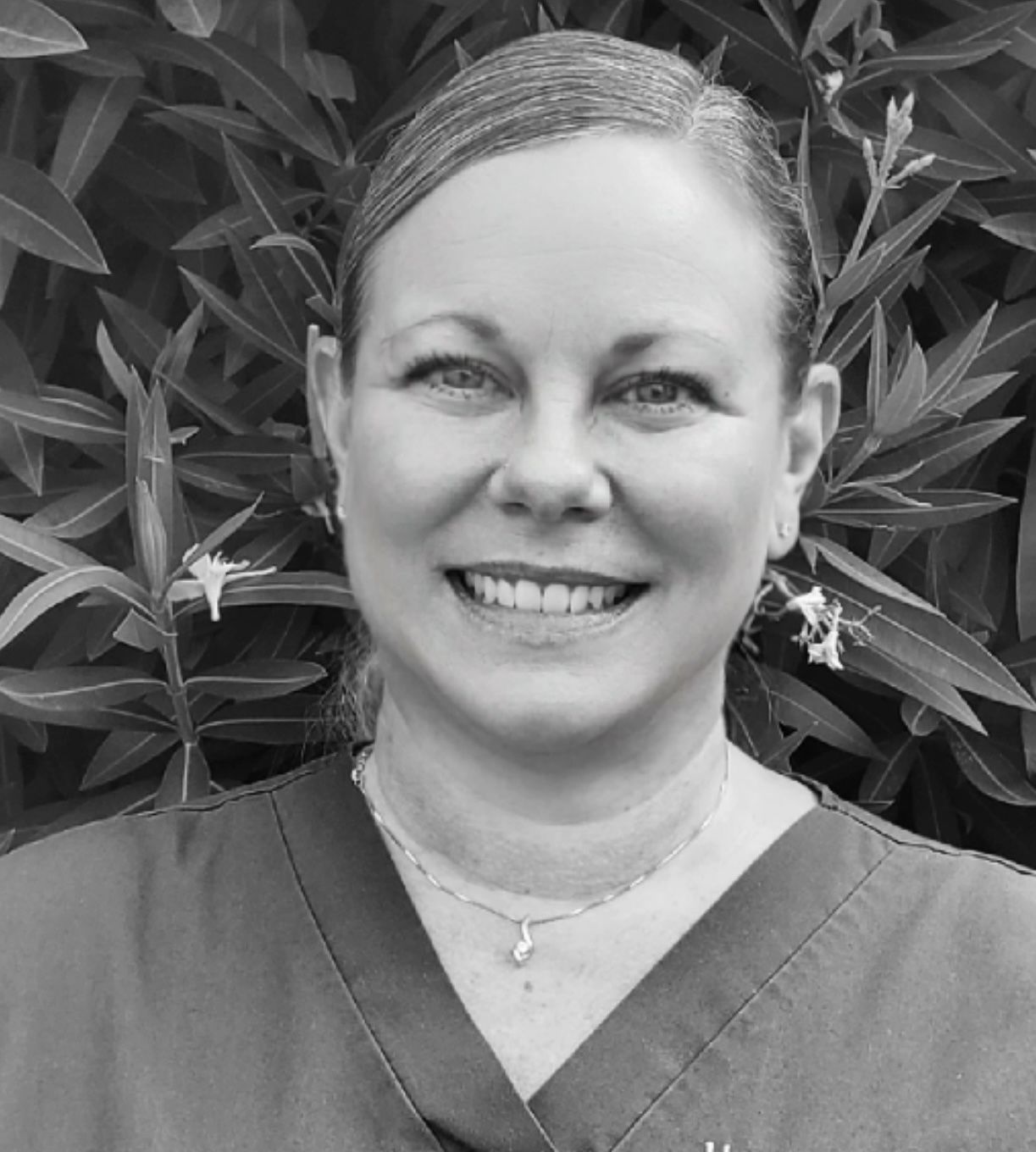 Heather recently moved to Placerville. She lived in Southern California most of her life where she raised her 2 children. In her spare time she likes to hike, camp, and swim with her partner Paul and dog Jaspa.